RowCoach
Introduction
With this app you can manage your testraces during training sessions.
You can create a new race from the saved crews.
Starting in groups with a time offset is possible.
The results are saved to your smartphone and can also be sent via mail.
The app is available for iOS and for Android.
List of athletes
The list is sorted by age class and weight class. The age class is automatically calculated based on the date of birth and can change at the end of the year.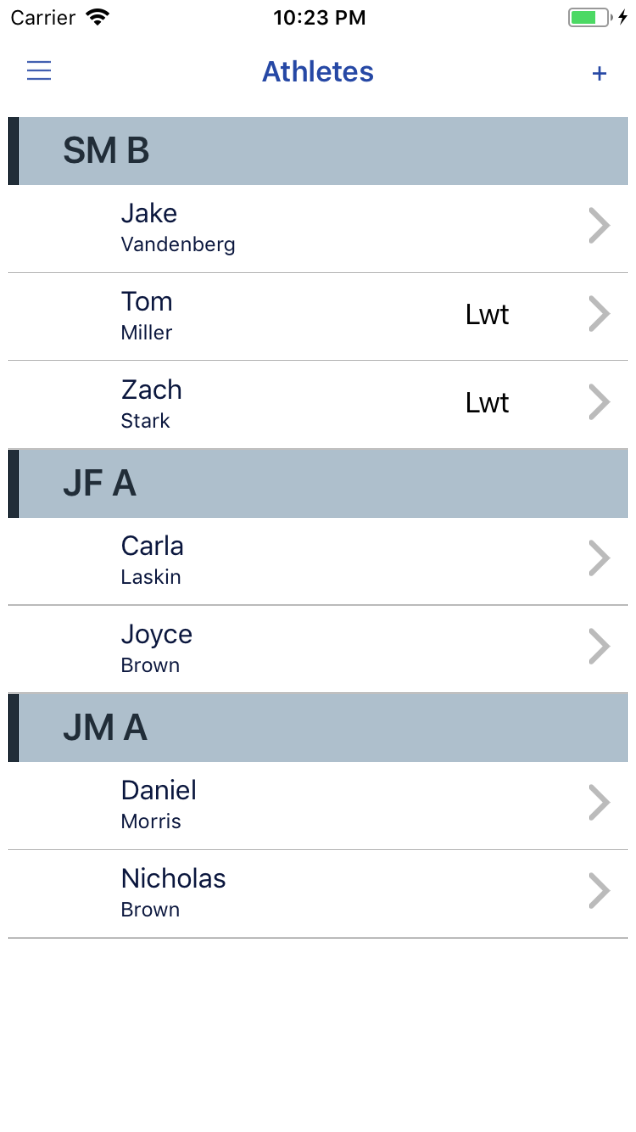 Edit an athlete
You can set the first and last name, the gender, the weight class and the date of birth.
The age class is calculated automatically.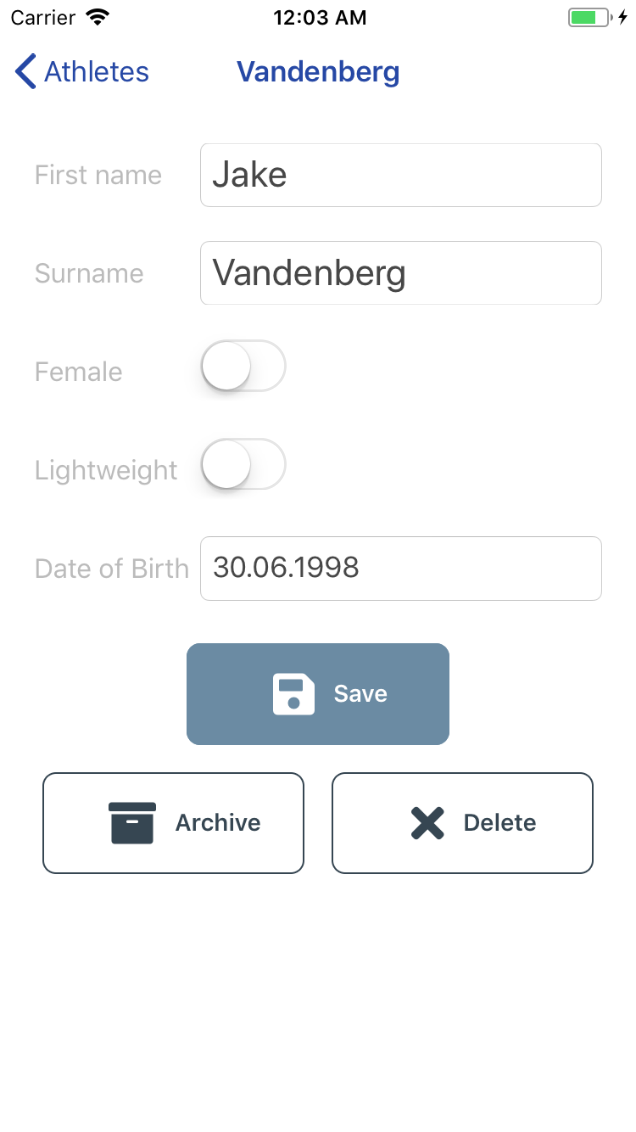 List of crews
The crews are sorted by age class and boat type.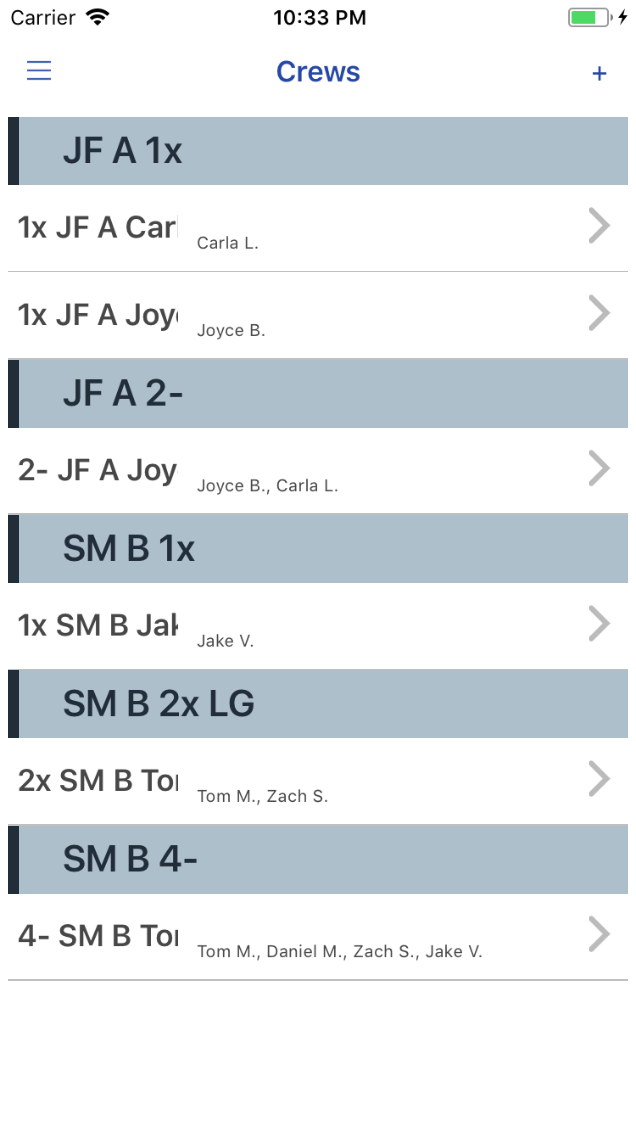 Edit a crew
To make the input task easier you only have to give the boat class and the crew members.
The age class and weight class is calculated automatically. The oldest member sets the age class.
Lightweight is only set, if all of the members are lightweight.
The name of the boat is optional.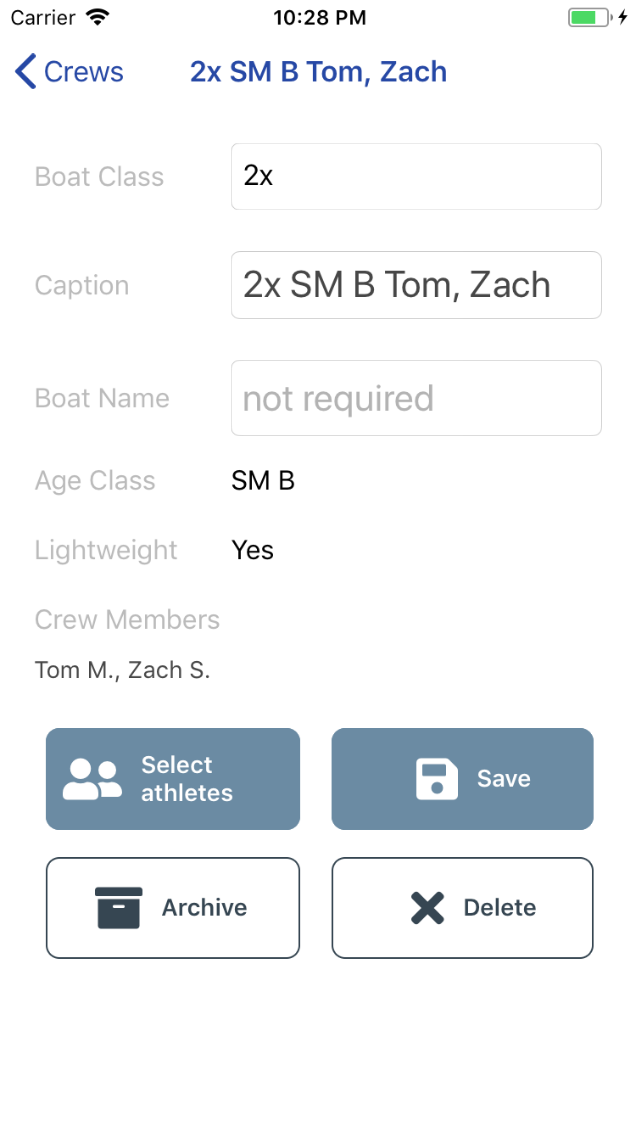 Creating a race
You have to set the distance and the participating crews.
You can arrange the participants in different groups in order to make separate starts for each group.
So you can make one race with different ages and/or boat classes.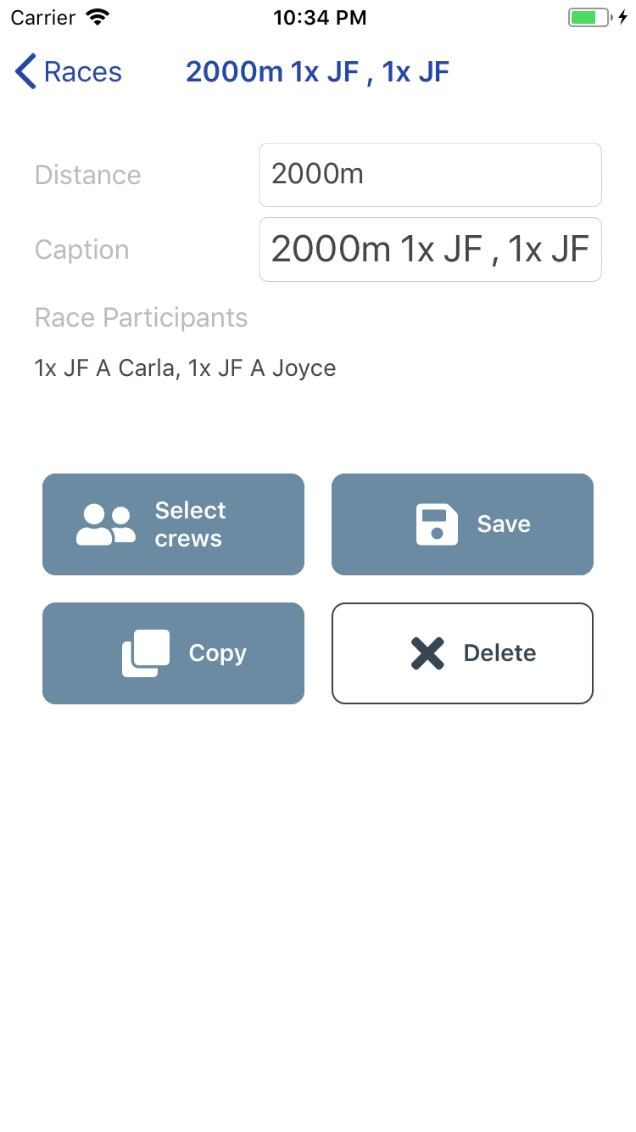 Start of a race
The participants are sorted in their groups.
The groups can now be started one after the other.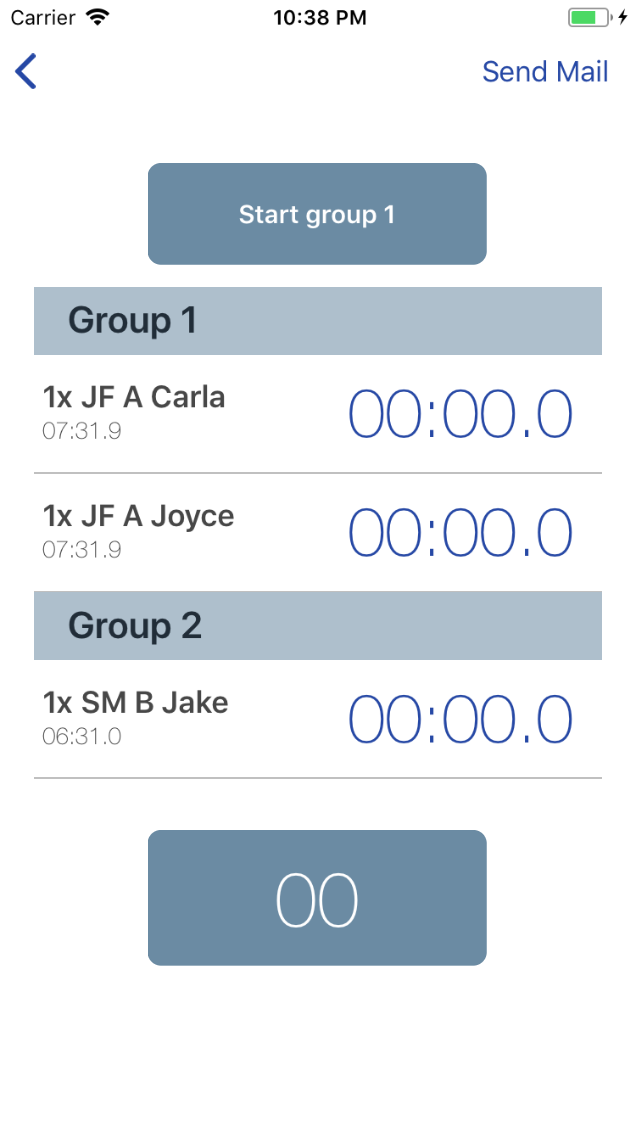 Start of first group
The first group is already on its way. The other one has to wait.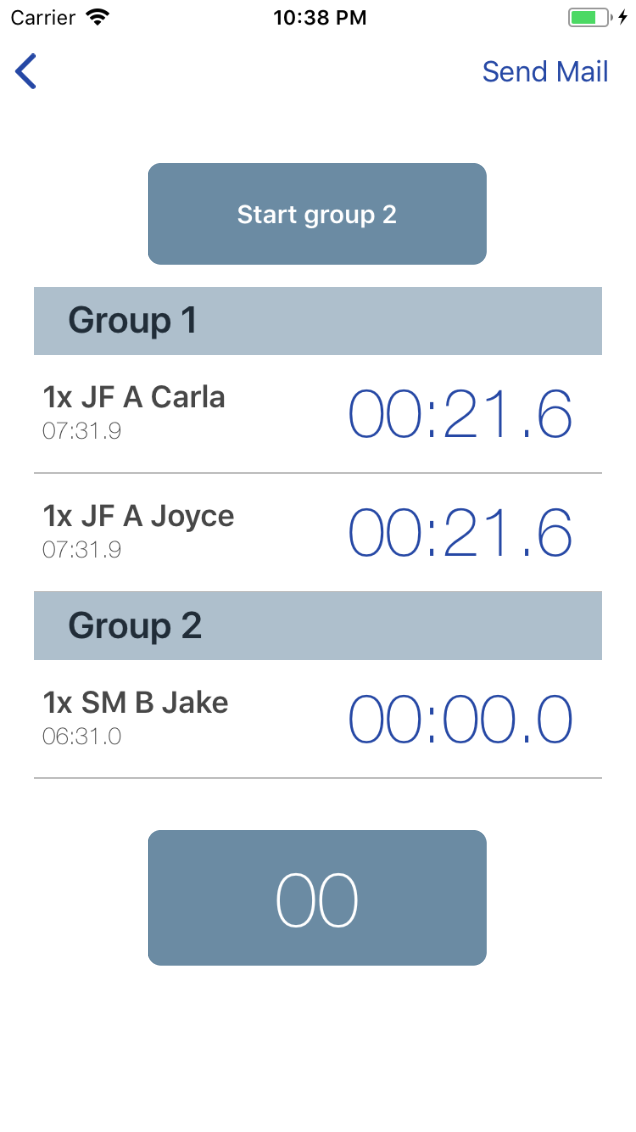 Race almost finished
One boat has already finished, the other two are still on their way.
The lowest button is for measuring the stroke rate.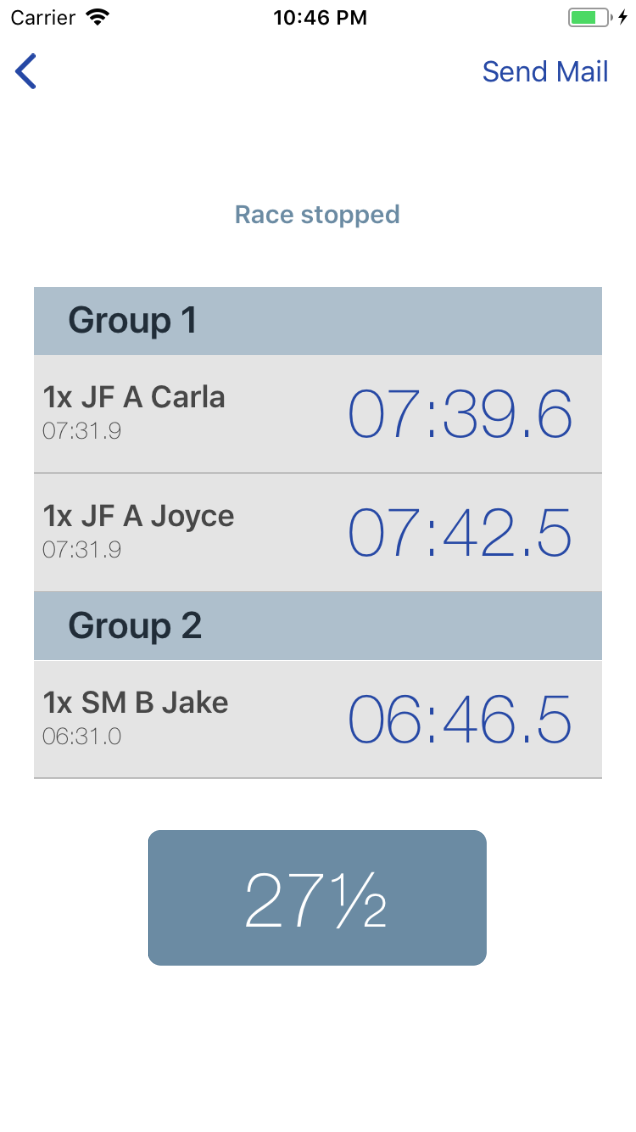 Result
The race is finished and can be viewed in the list of results.
The results can be sent via mail to your account.