Association Management
Introduction
Association management helps to organize the collaboration with the different clubs within an association.
Data at a single place helps the club manager to be up to date at all times. On the other side the association can easily be in touch with the clubs and give them all the information they do need.
management of contact data
overiew and detailed view of club data
sending newsletter
download documents and files
get an overview of schedule for courses, competitions etc.
send mail to selected contact groups
management of courses
notifications of users about upcoming events
Clubs
Management of data like address, contact persons, website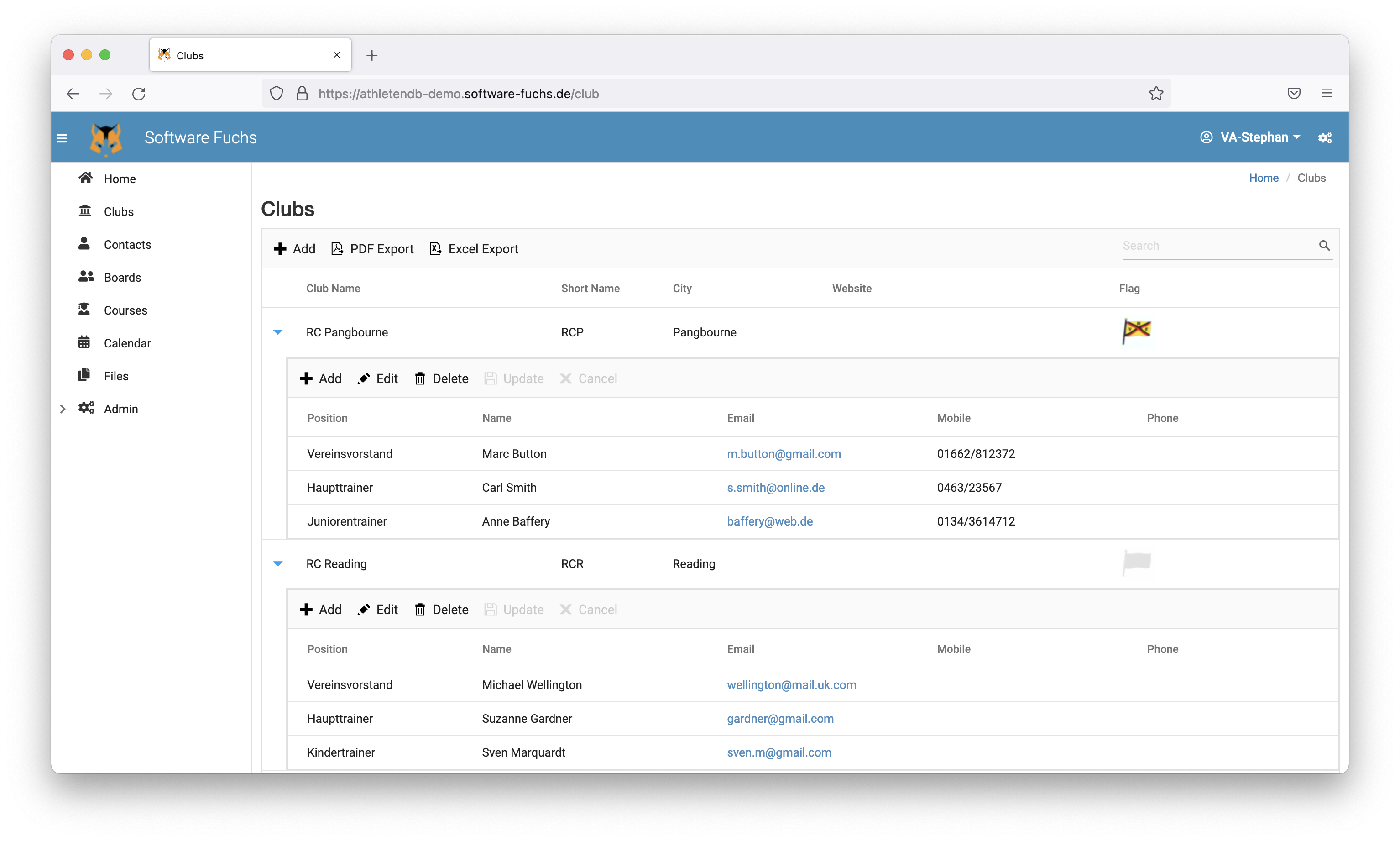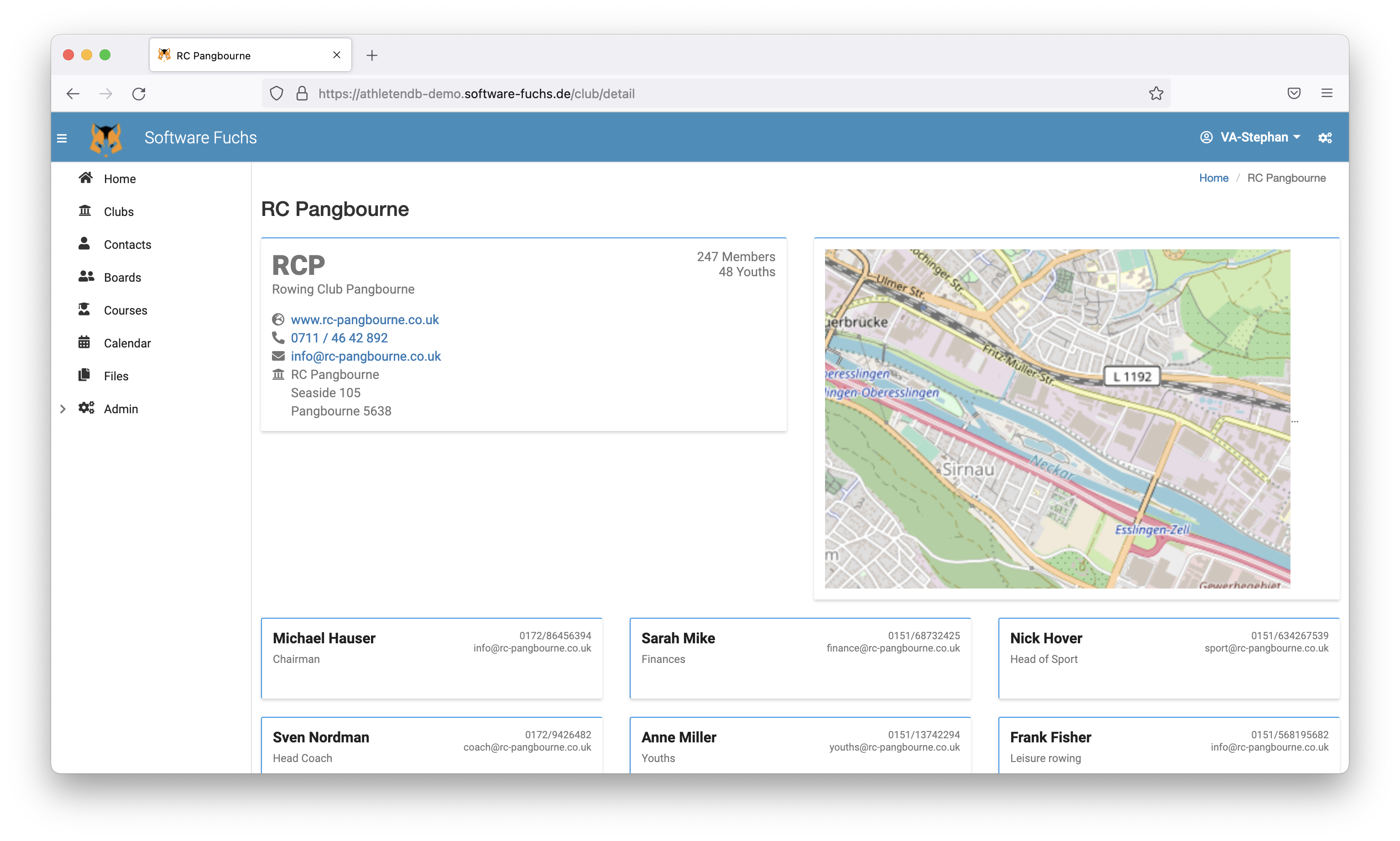 Contact data
In addition to the contact data of the clubs, more contact data can be managed here. Access to contacts can be restricted to certain user groups. Contacts can be arranged in groups like coaches, authorities etc.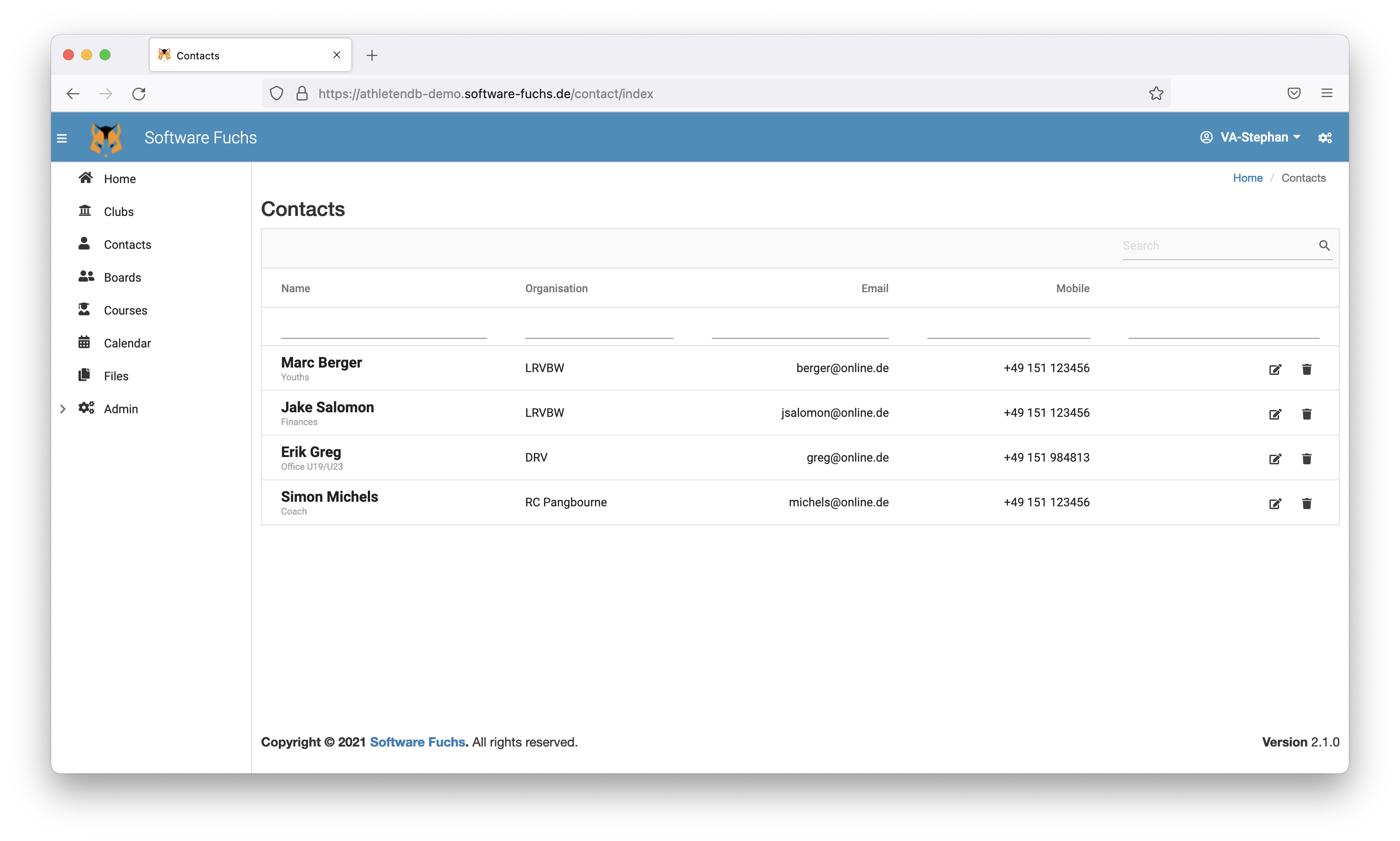 Mailings / Blog
News can be sent to contact groups via mail. The news are also displayed as a blog on the web site.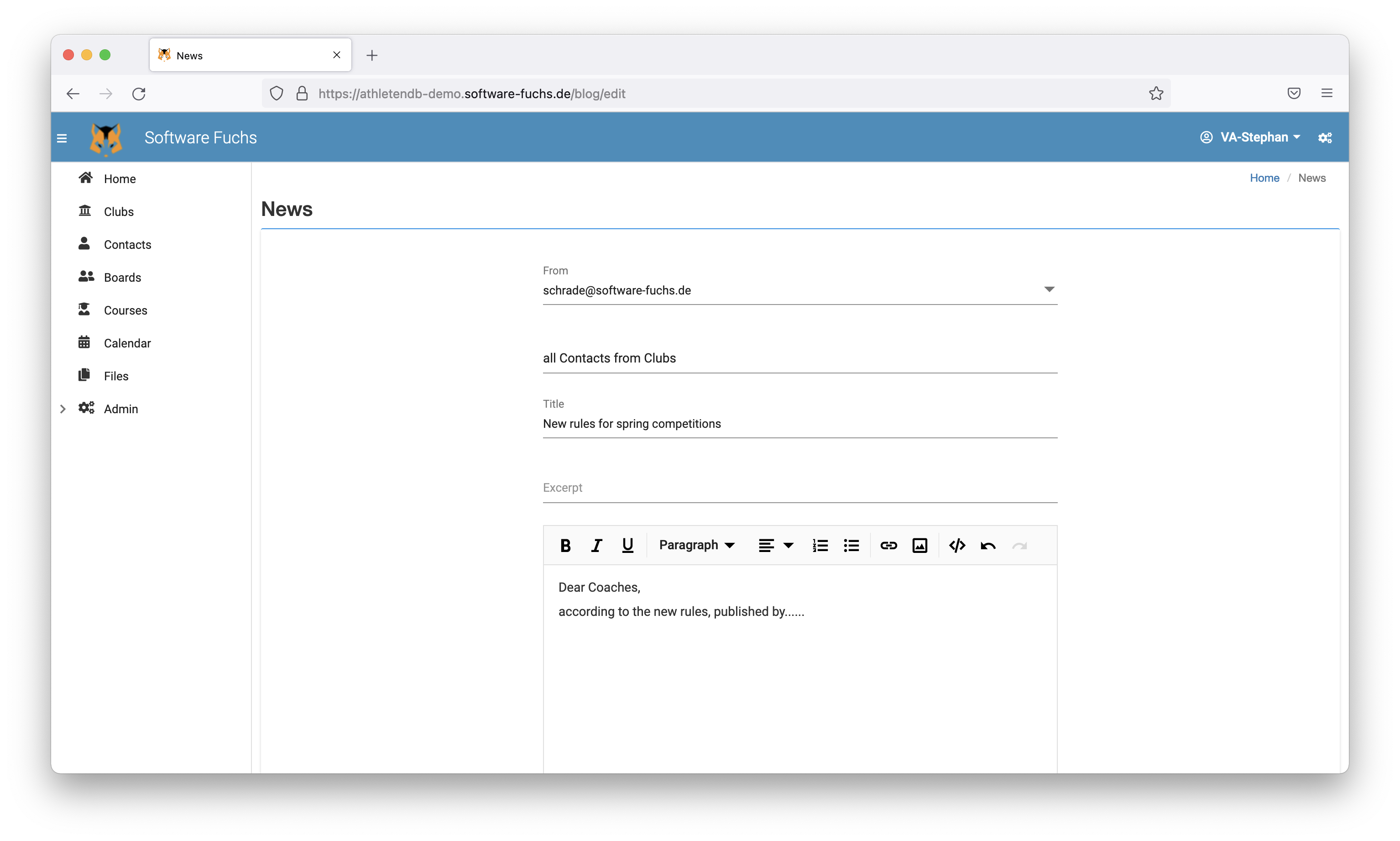 Documents
Documents and files are displayed here for download. Groups and access rights to certain user groups can be set.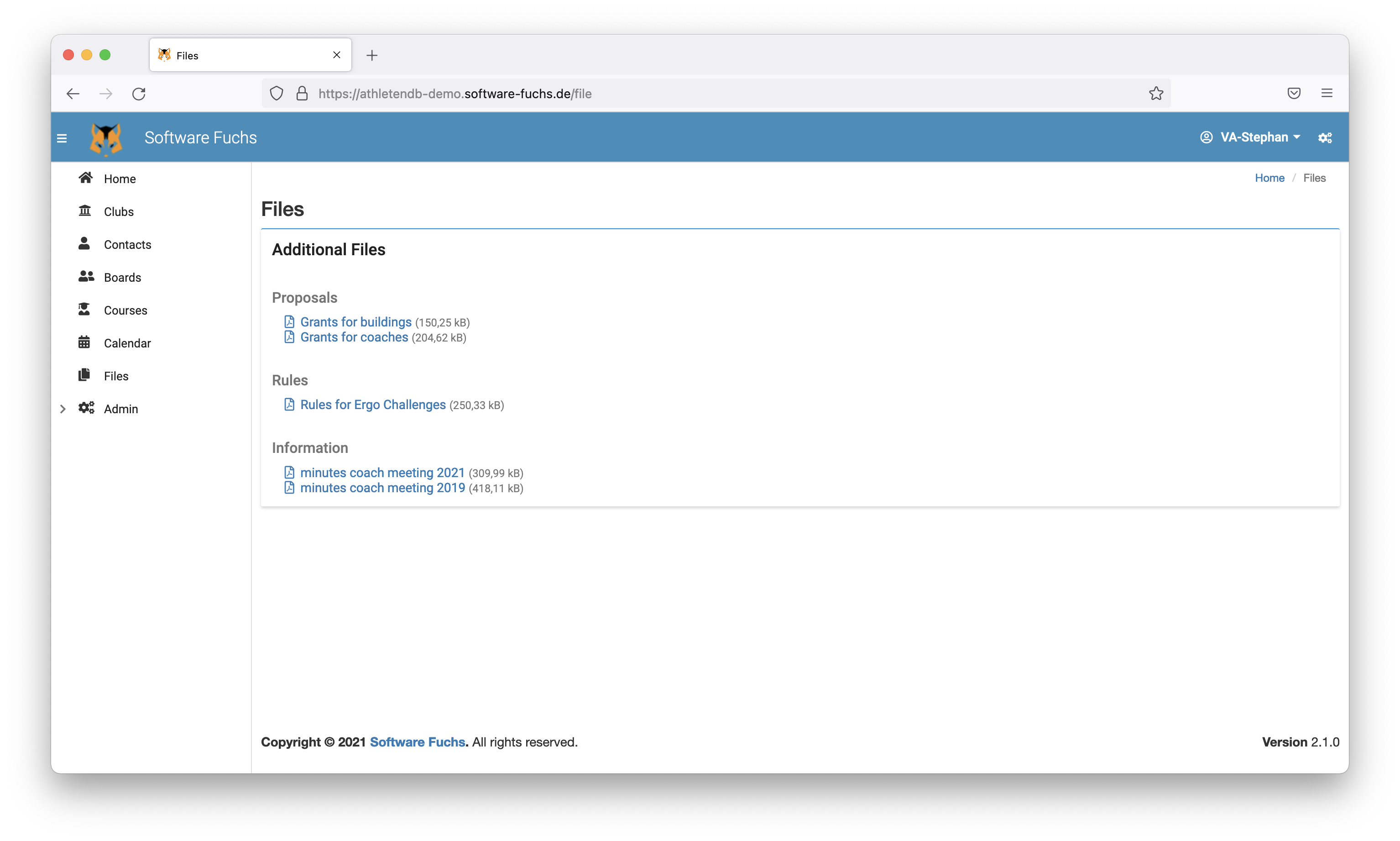 Schedule
Dates of Courses, competitions etc. are displayed here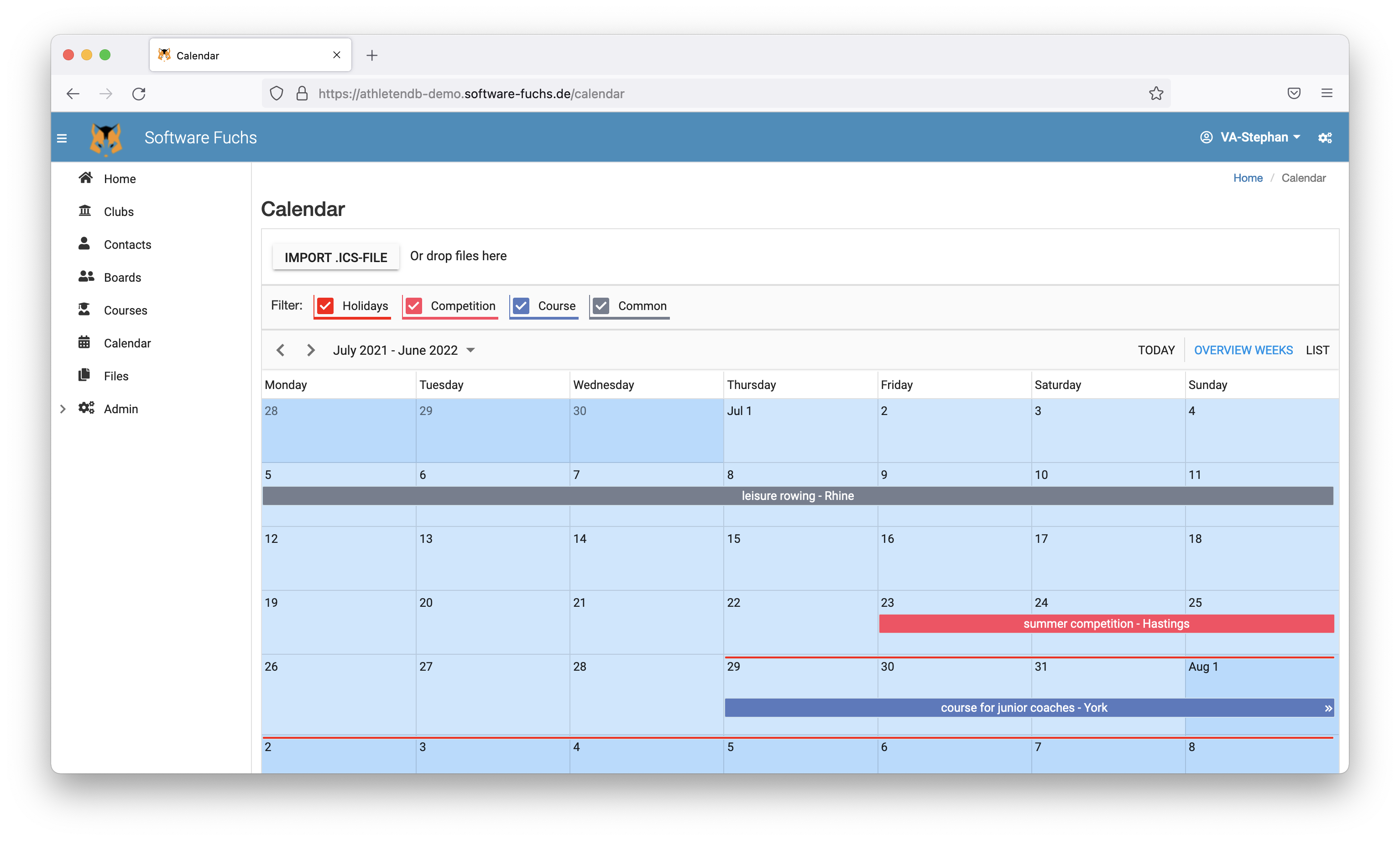 Boards
Members of a board and the purpose of the board can be managed here.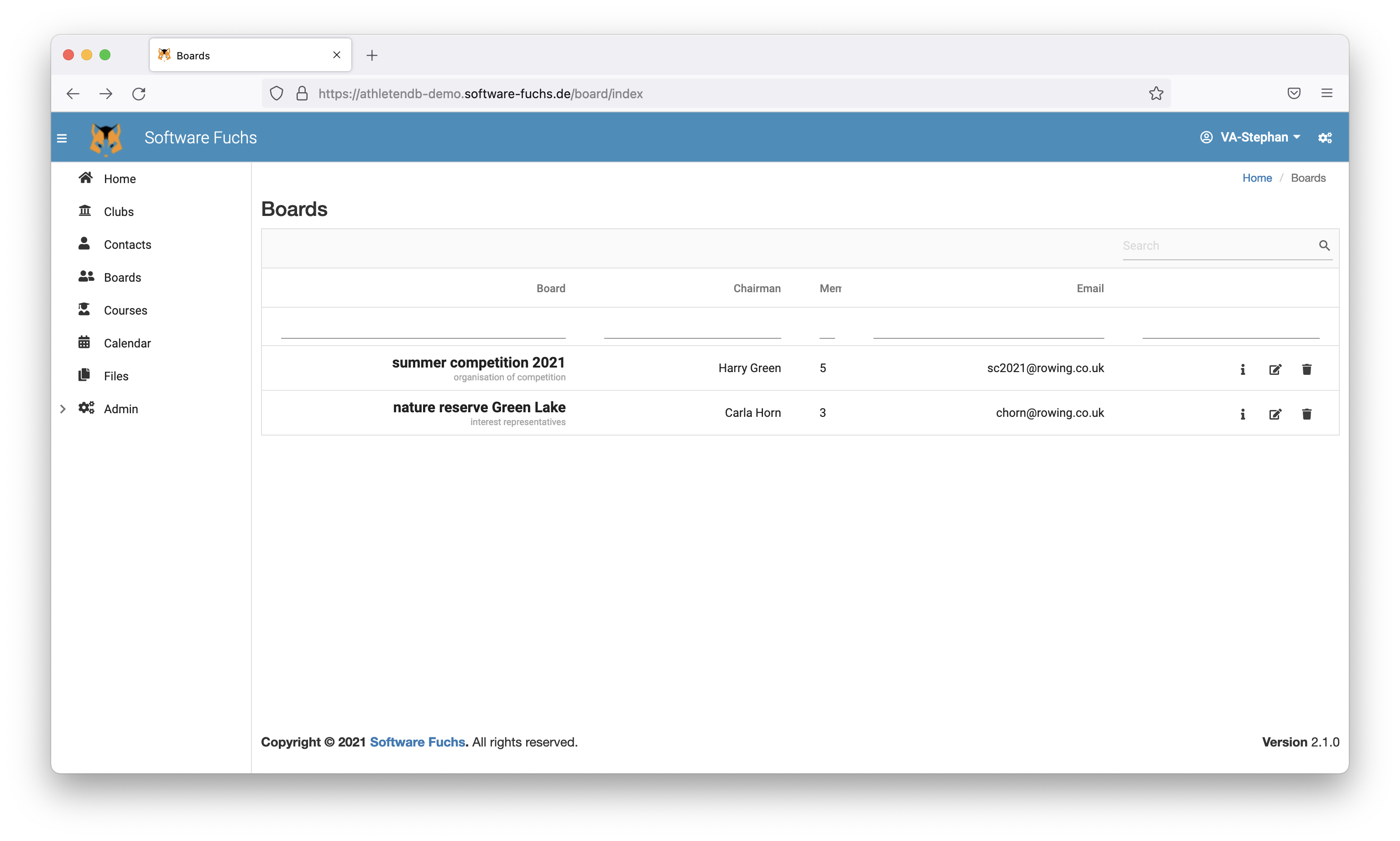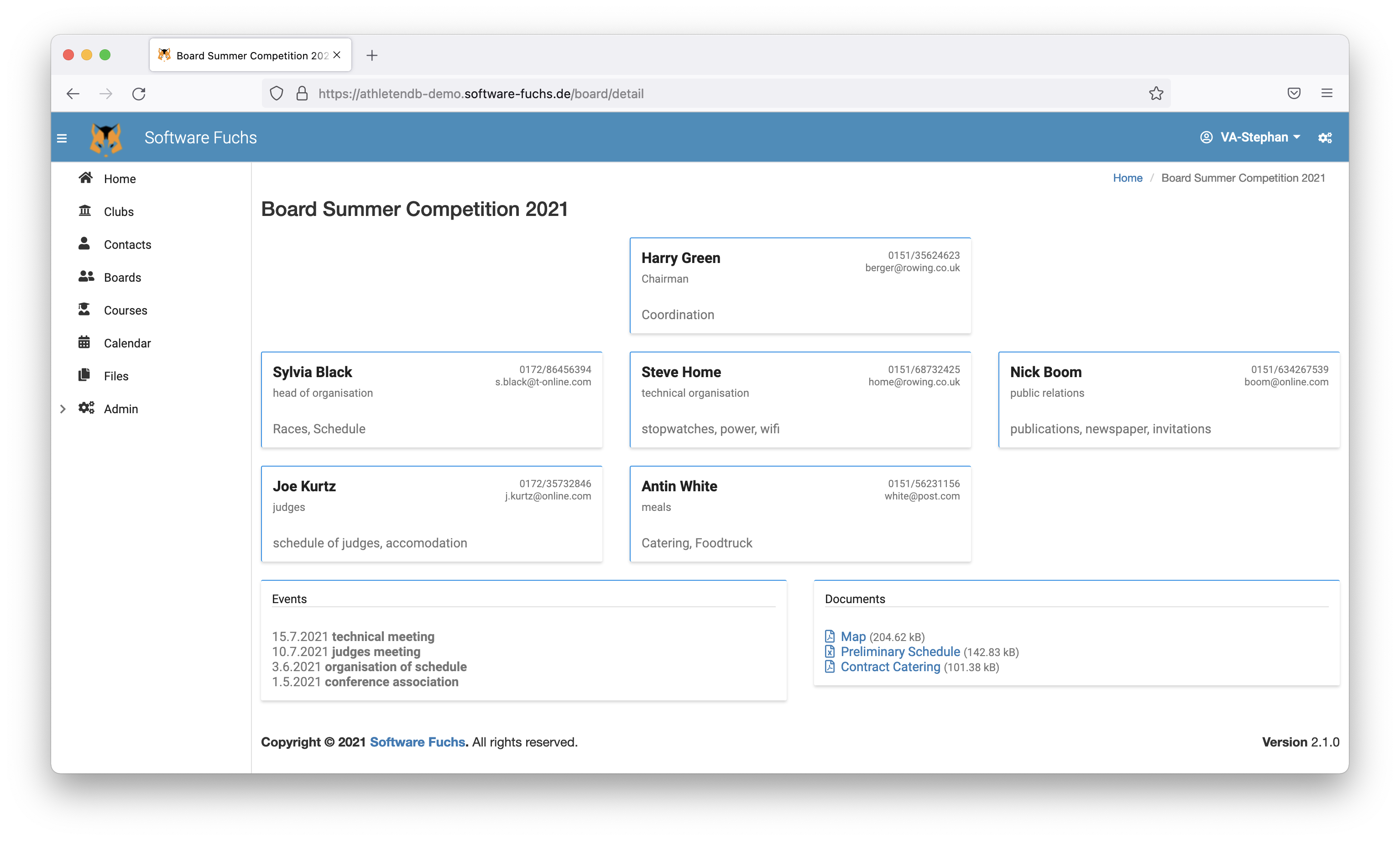 Courses
Management of courses including registration to a course.
Master data (Title, Description, Location)
Participants
Speakers
Schedule
Mailings to participants
Invoices to participants